Customisation and Integration
Our development team is available for any customisation and integration with existing business systems.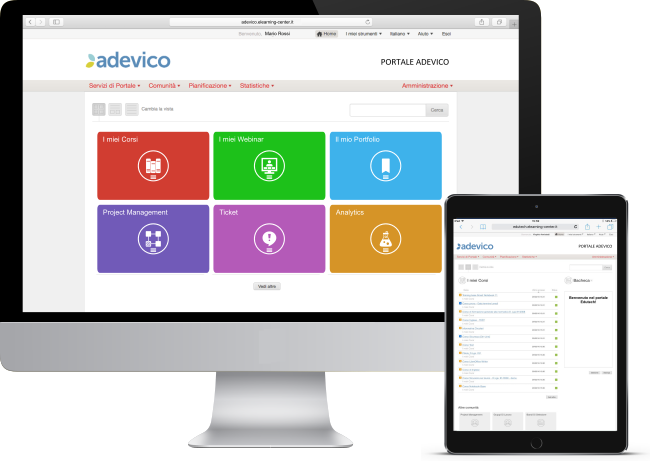 Customise your platform
The interface and the services available are fully personalisable: from the modules that can be activated to the colours and logos for branding the platform, from the method of registering for initiatives to the authorisation and notification procedures.
On request, we develop modules, services and ad hoc solutions for your organisation.
Possible integrations
Integrate the platform into your existing applications. Thanks to the single sign-on feature, you guarantee user access by using the most suitable technology. It links management systems and automatically synchronises users registered on the platform, course enrolments, completions, certificates issued and much more.